9 Things To Know About The 'Crazy Rich Asians' Film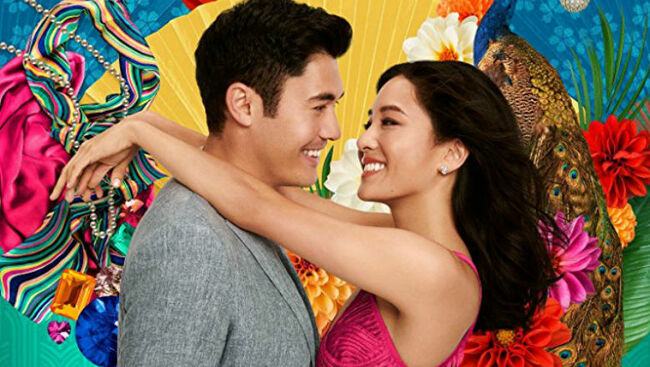 Crazy Rich Asians is making all kinds of headlines ahead of its Friday (August 16) release in theaters across the country. Unless you've been living under a rock, you already know that the film has some major backing, particularly because it's the first film in 25 years to feature an all-Asian cast. To prepare you for the big premiere, iHeartRadio has rounded up a few factoids you might want to read before making your way to see the adaptation of Kevin Kwan's 2013 novel of the same name. Scroll on below for our cheat guide to Crazy Rich Asians!
1.) Crazy Rich Asians is going to do some huge things for Asian representation in American media. In fact, one of the film's stars Awkwafina opened about the emotional strings that the film pulls. "I see Asian Americans, they leave these screenings and they're in tears. I had a conversation with one and she said, 'I don't know why I just needed to cry,'" she told Good Morning America. "It was a joy she couldn't put her finger on and it was the feeling of representation."
As ABC News reported, a recent study from the University of Southern California Annenberg revealed that fewer than 30 percent of feature character work is done by African Americans, Hispanics, Asians or "other."
2.) In case you didn't know the storyline, the narrative follows a young Asian American woman, who travels to meet her boyfriend's family in Singapore and discovers that they are one of the richest in the country. It stars Constance Wu, Henry Golding, Gemma Chan, the previously mentioned Awkwafina, Kris Aquino, Lisa Lu, Nico Santos, Ken Jeong, and Michelle Yeoh.
3.) Speaking of the actors, this marks Henry Golding's acting debut in a film, a role he explained was a "life-changing" process that occurred in just a few weeks. "The filmmakers were literally at the eleventh hour trying to find an appropriate Nick Young, and the accounting lady said, 'I met this guy Henry Golding at an event about five years ago, and I thought he was the epitome of this character,'" he said. "[Director] Jon [M. Chu] fell down the Instagram hole and was like, 'I've got to get a hold of this dude.' We met on Skype, I sent some tapes, and they flew me to L.A. for a chemistry read. I was offered the role two and a half weeks later, which was life-changing."
4.) Critics are really loving the film, as evident by its 96 percent score on Rotten Tomatoes.
5.) The film's casting was a controversial announcement, with the biracial Golding taking primary focus. Korean American actress Jamie Chung hit back, criticizing the casting as she was rumored to be turned down for a role in the film for not being "ethnically Chinese."
6.) Tourism is making money off the film, too, with guided tours of Singapore featuring filming locations from the project. Guide Phil Choo said that his private tour is done by car, mixing references from the book, Singaporean culture and "off the beaten path" parts of the country. "Everyone starts out as Rachel Chu when we first pick them up from their hotels," Choo recently said.
7.) Netflix reportedly sought the worldwide rights to the film, but despite the "artistic freedom, a greenlighted trilogy and huge, seven-figure-minimum paydays for each stakeholder, upfront," director Jon M. Chu opted for a theatrical release.
8.) Crazy Rich Asians is also set to make some serious money. It's predicted to have a $26 million-plus five-day opening, which inches right next to its $30 million budget.
9.) Even though the film hasn't even hit theaters yet, Chu said that he'd be open to directing a sequel if the project was successful. "We have lots of plans if the audience shows up," Chu told the Hollywood Reporter. "We have more stories to tell. We have other stories outside of the Crazy Rich Asians world that are ready to be told, too, from five-day filmmakers and storytellers who haven't had their stories told yet."