Ariana Grande Releases New Signature 'Cloud' Perfume: 'It's My Favorite'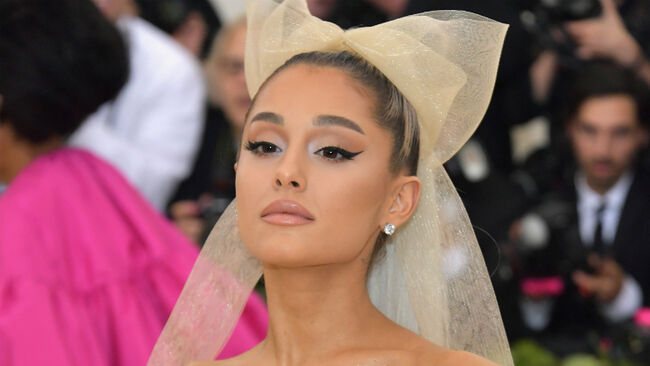 Ariana Grande's fourth perfume is coming.
On Monday (September 17), the "sweetener" singer announced the launch of her new fragrance, CLOUD. The perfume, which is now available online and will be available in stores exclusively at Ulta on September 23, is her fourth fragrance. CLOUD follows Ari's previous scents, Moonlight, Ari, and Sweet Like Candy.
So, what does CLOUD smell like? Well, a dream of course. "Cloud Eau de Parfum is an uplifting scent that imbues a thoughtful, artistic expression of positivity and happiness from Ariana to her fans," read the official fragrance description. "This addictive scent opens with a dreamy blend of alluring lavender blossom, forbidden juicy pear and mouthwatering bergamot." That's not all. "The heart of the fragrance is a whipped touch of crème de coconut, indulgent praline and exotic, vanilla orchid. Sensual musks and creamy woods add a cashmere-like feel that seduces the senses."
As for how Ari feels about her latest fragrance, well, she's on cloud 9. "I love clouds and I love this new fragrance — it is my favorite one yet." the 25-year-old singer said in a statement.
CLOUD is packaged in a light blue bottle that rests on a white, puffy cloud base, with a cloud-shaped topper.