Arkansas River Flooding Threatens Faulkner County
(THV 11) Reports are coming in across Central Arkansas about different areas being closed down due to the flooding on the Arkansas River. Murray Park has already closed due to the onset of the predicted high flood waters, and Rebsamen Park Road will be closed along with the roundabout at the bottom of Overlook Drive, according to Parks and Recreation workers.
The U.S. Army Corps of Engineers is warning Arkansans about the potential for historic flooding. The Arkansas River flows are expected to exceed those of the May 1990 flood event. Since the Army Corps issued its warning, Gov. Asa Hutchinson has deployed 26 members of the National Guard and has issued a State of Emergency. 
Here is the most recent predictions, according to THV 11 and www.water.weather.gov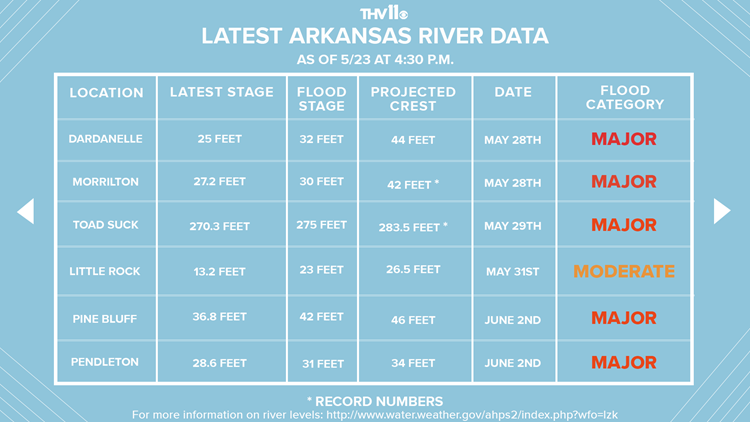 In preparation for what could be historic flooding, volunteers have been preparing sandbags and homeowners have been doing what they can to prepare for the event.
For updates on the flooding forecast for central Arkansas, click here.
To see if a specific area will be affected by flood waters, click here.